What we have to offer
Choose between high storage volume units hosted on RAID-10 nodes, or SSD powered virtual servers for faster disk performance
OpenVZ-STORAGE
SSD Linux-KVM
SSD Windows-KVM
*With annual billing agreement.
*With annual billing agreement.
*With annual billing agreement.
ALL THE BEST FEATURES,
AT THE BEST PRICE!
We offer numerous features by default with our virtual servers, including all Mega-VOLUME and Pure-SSD plans.

Instant, automated
provisioning
All virtual servers are setup instantly upon payment. Custom additions and upgrades may be delivered later.

Choose your own
control panel
Do you need cPanel, Multicraft, DirectAdmin, some other control panel, or maybe no panel at all? We have you covered.

Managed, non-oversold
virtual server nodes
Our sysadmins monitor and manage our virtual server host nodes so that you never have to deal with poor performance.

Rapid, quality technical
support around the clock
Cheap providers often don't provide good support at all hours of the day. We're here for you around the clock, 24/7.

Your Uptime
is Guaranteed
We have a 99.9% uptime SLA on our hosting services, so you can rest assured that we'll take care of any issues swiftly and effectively.

Enterprise-grade
Hardware
You'll never see us cut corners and use desktop-grade server and network gear – only the best.

Remote Power
Control
Manage the power of your virtual server through our control panel: stop, start, reboot on-demand.

Virtual
Console
Don't get locked out of your virtual machine due to a failed network configuration, bad firewall, or other reason.

FREE DDoS-Defense™
Mitigation
We protect up to 2Gbps for FREE. Need to upgrade the protection size? You can do so during checkout or after ordering.
Frequently asked
questions
What locations are available for your services?

The following is a list of all of our current hosting locations.

Buffalo, NY (USA)
Chicago, IL (USA)

What payment methods do you accept?

We accept the following payment methods:

Visa
MasterCard
American Express
Discover
PayPal
Skrill
Direct Bank Transfer
Wire Transfer
BitCoin

Can I get cPanel with my service?

Yes! We can install cPanel with your OS. This way you don't have to worry about installing it once your service is online. We also offer cPanel licenses if you do not already have one.

Do you offer DDoS protection?

We offer Enterprise Level DDoS protection through our RioRey appliances. More information about that can be found here. If you would like to inquire further about this service, please submit a ticket.

How many IPs do I get with my service?

All of our VPS services come with a single IP by default. Additional IPs are available for purchase upon request during or after the initial order.

What operating systems can I get with my service?

We offer most server based operating systems. The following is a list of the OS options that our customers have:

CentOS 5/6/7
Debian Jessie/Wheezy/Stretch
Fedora 21/22
FreeBSD 10
OpenSuse 13.1/13.2
Ubuntu 14.04 / 14.10 / 15.04 / 16.04 / 18.04
Windows Server 2012 R2 Standard*
Windows Server 2016 Standard*

* Windows Server installations are only available with our Windows VPS packages.
Offering unbeatable deals,
with unbeatable support
We can accomodate custom specifications, too!
Top of the line support
Guaranteed Site Uptime
Quality Technology
Unlimited Features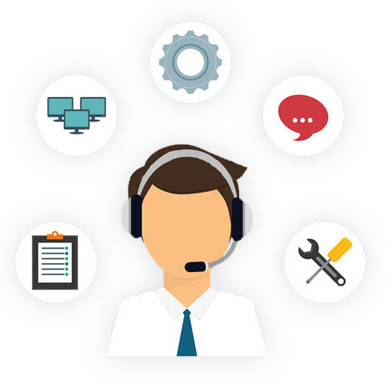 Support
One of the most important goals we have here at ServerDeals is to focus on the customer. We aim to excel in providing knowledgeable 24 x 7 x 365 support, around the clock, every day of the year. We provide assistance with many tasks, even if you don't have a management package. If you have an emergency such as your server being down, we'll be there to help in any way we can, unlike other cheap, unmanaged providers that can leave you sitting and your business losing money while your server is offline.
If you're looking for a complete managed support solution that covers most if not all tasks, then we recommend our amazingly low priced management plans.
Take the complexity out of managing your server environment and get back to focusing on managing your business. ServerDeals' managed hosting engineers will take care of your hosting environment around the clock to ensure your business remains up and running 100% of the time. We handle everything from basic maintenance tasks to full troubleshooting and technical support. If you are interested in full management, simply add it to your server upon checkout, let us know what you need, and sit back and relax!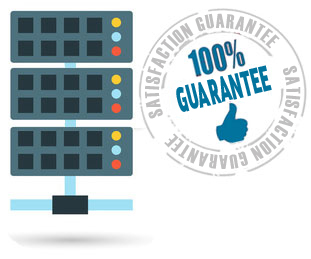 UPTIME
Don't get caught with a budget host that leaves your customers with a bad taste due to poor uptime, low speeds, high latency, and constant connection drops. Here at ServerDeals, we provide an enterprise network with multi-homed BGP bandwidth so that you and your customers don't have to worry about downtime ever again.
Our Tier III+ location in Chicago, IL, features redundant power and network components which helps limit downtime in the case of any issue or emergency.
Multiple power grids servicing the property (up to a combined 48 MW of potential power)
Four 12,470 volt – 2.5 megawatt custom Caterpillar generators
Redundant (A/B) (N)+1 power infrastructure on all system levels (Utility, UPS, PDU's and rack distribution)
Two diverse meet-me rooms at front and back of building
Multiple bandwidth carriers on-site
BGP, multi-homed network
Redundant routing gear on the network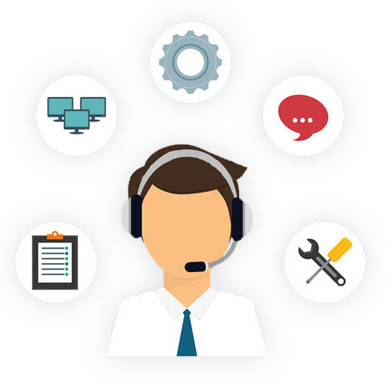 TECHNOLOGY
Don't settle for a cheap, unmanaged provider that uses low grade desktop hardware to host your business. We utilize quality server gear such as Supermicro and Dell so that you can rest assured that you have proper technology acting as the foundation to your infrastructure.
Our network is powered by Cisco and Brocade routers/switches in order to provide good latency and high uptime for your traffic.
All of our current server plans (excluding some servers on the "Specials" page) include IPMI functionality, providing you with further control over your servers with ServerDeals. With IPMI, you can access a virtual console to check on your server even if the operating system's network is down, and issue reboots remotely.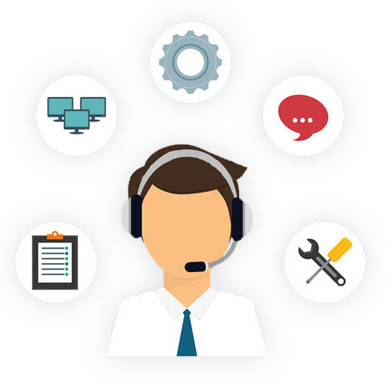 FEATURES
Quick Deployment
Reseller Program
Industry leading SLA
Semi-Managed, Knowledgeable Support (We don't believe in a purchase without support!)
Timely Response with 24 x 7 x 365 Support
State of the Art Facility and Network Security
White-label Infrastructure Control Center (More control for our users and their customers) *coming soon
Enterprise-Class Electrical Systems
Automated Platform (remote power control, reinstalls, automated deployments, PTR/rDNS, network graphs)
Multi-homed BGP Network